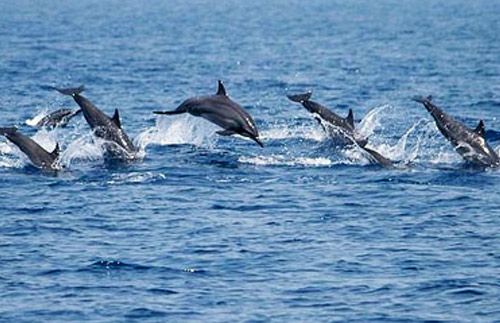 Whale Watching in Mirissa
Mirissa , roughly 45 minutes from Unawatuna, is a coastal town that has become famous for whale watching tours. This is because, just a short distance from the shore, there are deep channels, which blue whales, Bryde's whales, sperm whales, pilot whales and killer whales travel along. There are also four types of dolphin that can be spotted: spinner, bottle nose, striped and Risso's. This is a wonderful experience for the whole family.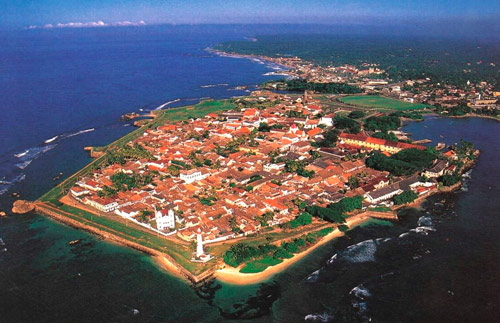 Explore Galle Fort
Galle Fort, in the bay of Galle, was first built in 1588 by the Portuguese, and then extensively fortified by the Dutch from 1649 onwards. It is a historical, archaeological and architectural monument, which even after more than 400 years still maintains its proud appearance. The Archaeological Department of Sri Lanka ,

UNESCO and Dutch Heritage have done a huge amount of reconstruction to maintain the historic fortifications . A walk along the old ramparts, stopping for a cool juice in one of the many cafes and meeting the locals is a definite must whilst you are in the area.
Take Surfing Lessons in Devata / Midigama
Devata, just 10 minutes from Unawatuna and Galle, is one of the best places to have surfing lessons in Sri Lanka due to the consistent waves. It is a popular spot with beginners. Meanwhile, Midigama , south of Unawatuna is known for its mellow left hand wave on a deep reef that holds to 5 - 6ft on a good day. This is a great spot for intermediate surfers.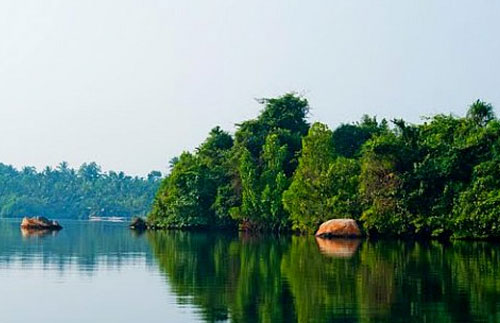 Kogalla Lagoon Boat Tour and Bird Watching
Koggala Lake , just a 20 - minute three - wheeler journey from Unawatuna, is yet an other oasis to be visited in the Southern Province. From the shores of the lake, you can take a boat that will weave its way between the small mangrove fringed islands . This is a nature lover's paradise sea eagles, kites, kingfishers and water monitors can all be spotted.

There is also an island devoted to cinnamon cultivation you can land here and enjoy meeting the families that harvest the sweet and aromatic spice, which was highly sought after by the Dutch during their colonial occupation of Sri Lanka. Literature enthu siasts will also relish the opportunity to pass Madol Duwa Island, which was the setting for one of Martin Wickramasinghe's novels.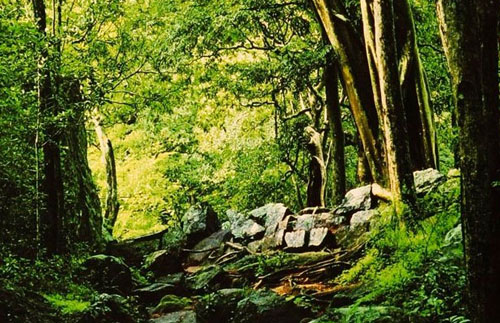 Visit Sinharaja Rainforest
Sinharaja has been declar ed a UNESCO World Heritage Site due to its importance as Sri Lanka's only remaining tropical lowland rainforest. This special areaspans 18 , 900 acres and is bounded by rivers on three sides. A wildlife tour within its dense, tropical interiors will reveal a wealth of flora and fauna. Take a picnic and make this an inspiring day trip for the whole family.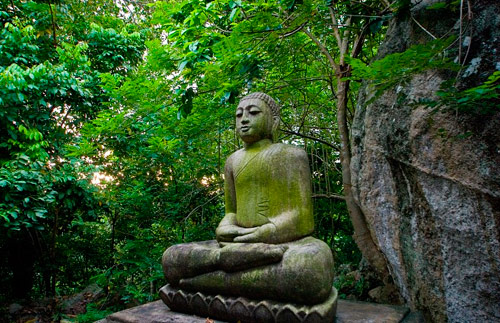 Cycle to Yatagala Temple
Just inland from Unawatuna is the Yatagala Raja Maha Viharaya; a sacred site nestled between giant boulders and the perfect place for temple lovers. Quiet, peaceful and spiritual, the temple directly looks onto emerald paddy fields and small hamlets. Yatagala is particularly atmospheric on full moon (poya) days when candles line the paths and pilgrims come to offer prayers, incense and fresh flowers.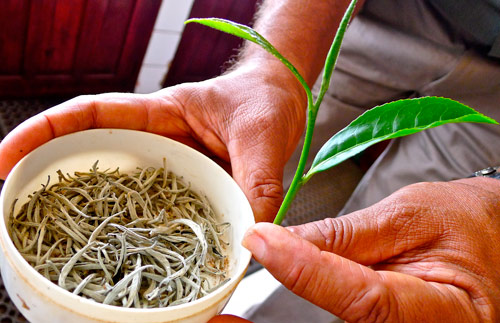 Visit a White Tea Factory
Ceylon White Tea, also known as "Silver Tips" is highly prized due to its delicate flavour with notes of pine and honey. On the Handunugoda Tea Estate, inland from Koggala, you can take a tour to learn how it is grown, harvested , dried in the sun and rolled by hand . Enjoy tasting over thirty different teas, and learning about the subtle nuances from the estate experts.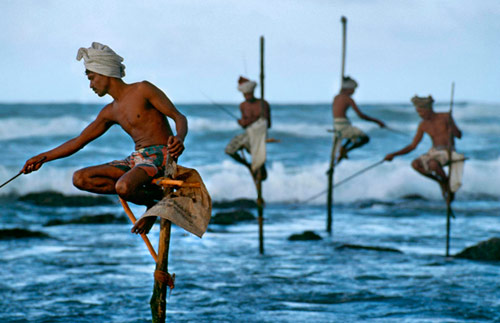 Admire the Stilt Fishermen
The sight of fishermen perched on sticks rooted deep in the seabed , has become one of the most iconic scenes in southern Sri Lanka. This ancient form of fishing requires skill , practice and of course great patience.

It is amazing to stop and admire just how still these skilled practitioners are you will ba rely see them flinch. If you are also patient , you may be lucky enough to witness them catching small reef fish.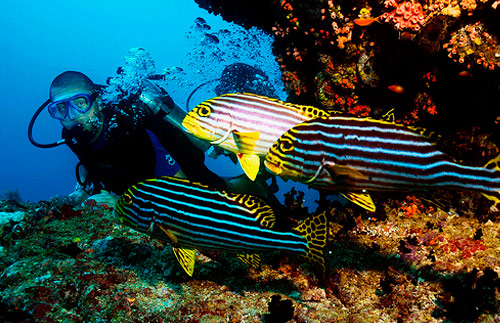 Go Diving and Snorkel ling
From December to March, when the sea is turquoise and clear, the conditions are ideal to dive or snorkel over Unawatuna's beautiful coral reef. For more intrepid divers, there are also 14 shipwrecks that lie on the seabed along this stretch of coast. As Galle was an important harbor during the Portuguese, Dutch and British colonial periods, there are a wealth of historical treasures to explore beneath the surface.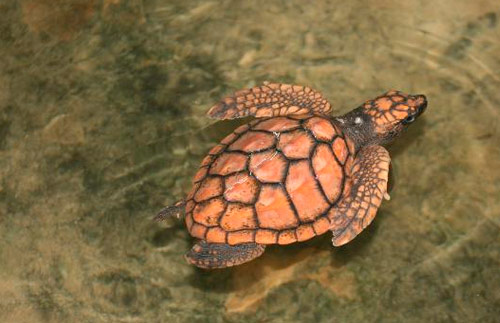 Visit a Sea Turtle Farm
The Sea Turtle Farm & Hatchery is a non-profitable organization, which is maintained for the survival of sea turtles, an endangered species that face extinction. The centre is situated in Habaraduwa by a beautiful beach. More than 500,000 sea turtles have been released in to the ocean since 1986 . It's clearly an admirable effort to restore balance to nature and to support the marine eco system that we all love so much.